Portrait Photography Education
Microlearning. Free.
Save Time. Level Up. Shoot!
Nuggets + Guidance
We search, find, assess, and curate suitable topics for you. Time crunch? Just pick the bite-sized learning nuggets you need. Or follow a curated path for systematic learning.
Learning Community
Follow your unique goals! We offer you an open platform for exchanging experience, insights, help foster discussions, and support your learning effectively.
Your Instructors: Working Professionals
Making the complex simple: Our educational community is built on collaborations with accomplished, working pro-photographers & educators that provide you with "real-world value".
Meet Your Pro Photographers

Join #ISO1200team
Bonus: Find Your Edge!
A personal newsletter covers newly published articles, timely topics, exclusive content, and new platform features.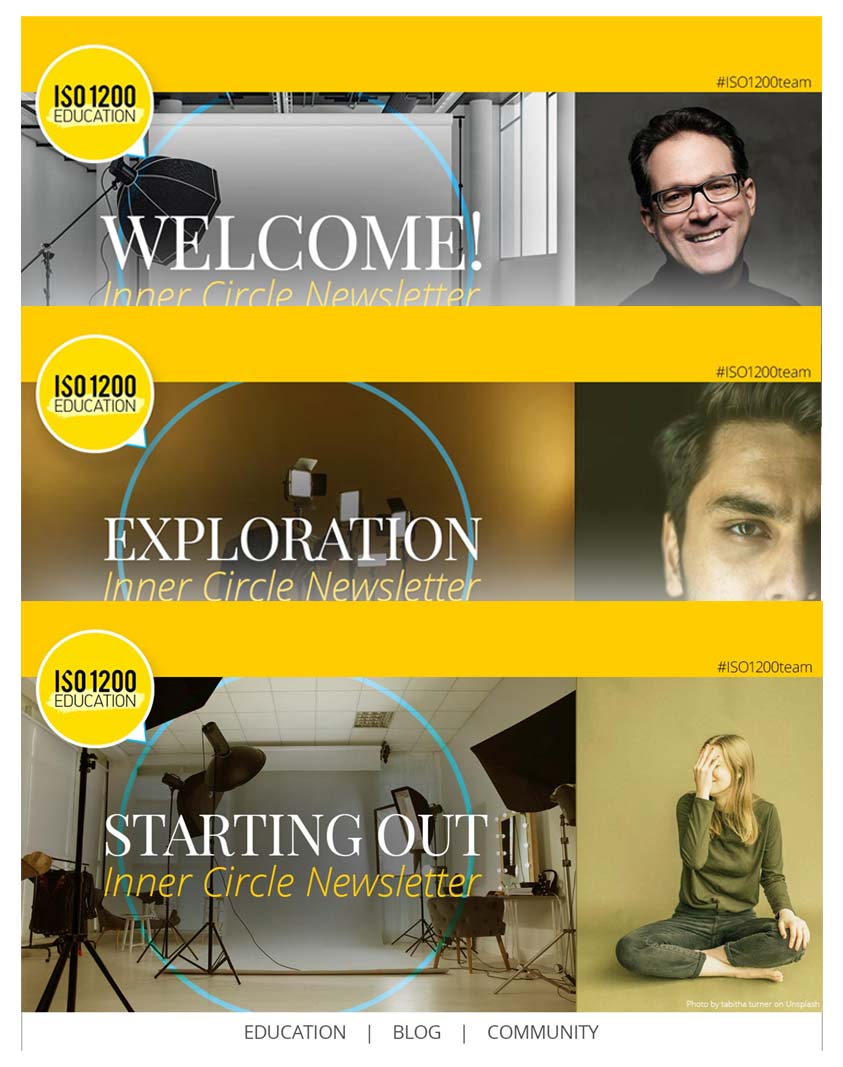 Social Channels: Curated Inspiration
1,200,000+ (yup, 1,2+ million) enthusiasts follow our curated insights and inspiration across our various social media channels. Be part of it and get quick wins for boosting your creative concepts.
Meet Your Pro Photographers
Join #ISO1200team